The Bachelorette 3x10
Week 7 (Season 3)
SEASON FINALE
IT'S ONE OF THE MOST DRAMATIC AND ROMANTIC EVENINGS EVER ON ABC WITH A SPECIAL BIG NIGHT FOR ""THE BACHELORETTE,"" MONDAY, FEBRUARY 28.
Jen Agonizes Between Choosing Jerry or John Paul, But for the First Time Ever, There Are Two Proposals, on the Special Two-Hour Finale of ABC's ""The Bachelorette""
Then: In a Dramatic Night of Firsts, Jen and Her Chosen Man Make Their First Public Appearance, and Jen Will Answer Her Chosen One's Proposal, LIVE, On ABC's ""The Bachelorette: After the Final Rose""
""Episode 307″" – The pressure has finally gotten to Jen. Faced with making one of the toughest decisions in her life – whether to choose Jerry or John Paul – she has an emotional meltdown. After bringing both the men home to meet her parents and one final intimate date with each guy back in her New York loft, the reality of the situation hits her. Her memories from ""The Bachelor"" and the aftermath of the series come flooding back. She never understood how difficult this choice would be.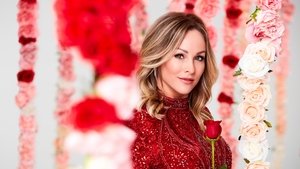 Feb. 28, 2005
The Bachelorette season 3